Favorite Resources for Florida Gardeners
August 14, 2019
Books
Great Garden Companions: A Companion-Planting System for a Beautiful, Chemical-Free Vegetable Garden
Discover the secrets of a naturally pest-proof vegetable garden with Great Garden Companions. Let master gardener Sally Jean Cunningham show you how to keep pests and diseases at bay with her unique companion-gardening system. By planting special combinations of vegetables, flowers, and herbs, yo
Sustainable Gardening for Florida
Tells us how to manage our gardens, yards, landscapes, and water with the least possible adverse impacts on the environment. It explains why sustainability is important in a crowded world, and how we can use basic ecological principles to live with, not against, nature.
Florida Month-by-Month Gardening: What to Do Each Month to Have A Beautiful Garden All Year
Your guide to all types of gardening in the Sunshine State. Written by beloved Florida gardening expert Tom MacCubbin, Florida Month-by-Month Gardening is the perfect companion book to our Florida Getting Started Garden Guide. Inside, MacCubbin presents a foolproof monthly breakdown of exactly wh
The Organic Gardener's Handbook of Natural Pest and Disease Control: A Complete Guide to Maintaining a Healthy Garden and Yard the Earth-Friendly Way (Rodale Organic Gardening)
With growing consumer awareness about the dangers of garden chemicals, turn to The Organic Gardener's Handbook of Natural Pest and Disease Control as the most reliable and comprehensive guide on the garden shelf. Rodale has been the category leader in organic methods for decades, and this th…amazon.com
Vegetables Love Flowers: Companion Planting for Beauty and BountyFight garden pests and increase your yields the natural way with this tried and true technique!
Planting vegetables and flowers together is one of the oldest ways to create a healthy, bountiful garden; but there's more to the method than you might think. Vegetables Love Flowers walks you thro
Food from Your Forest Garden: How to Harvest, Cook and Preserve Your Forest Garden Produce
Forest gardening—a novel method of growing edible crops in different vertical layers—is attracting increased interest for gardens large and small. When it comes time to harvest, however, making the most out of the produce can be a daunting proposition. This expert guide offers readers…amazon.com
Creating a Forest Garden: Working with Nature to Grow Edible Crops
Offering inspiration for all gardeners, this book features beautiful color photographs and illustrations throughout, and is divided into two parts. Part One looks at why and how to grow particular crops and how to look after them for maximum health. Part Two features more than 100 perennial edibl…amazon.com
How to Grow Perennial Vegetables: Low-maintenance, Low-impact Vegetable Gardening
Perennial vegetables are a joy to grow and require a lot less time and effort than annuals. In this book Martin Crawford gives comprehensive advice on all types of perennial vegetables (edible plants that live longer than three years) including coppiced trees, aquatic plants and edible woodland s…amazon.com
Grow thy Own: A Simple Guide to Organic Gardening. (Improve Soil Structure, Healthy Organic Plants, Abundant Heirloom Garden, Minerals, Fungus, Pest Control, Fertilizers)
Are you looking to learn how to grow healthy plants without the use of chemicals? Organic farming produces the most delectable nutritionally dense foods on the planet!Even if you use the methods described to grow flowers it will help the planet because no man-made chemicals are used when growing
Bug-Free Organic Gardening: Controlling Pest Insects without Chemicals
Put down those harmful sprays and learn natural pest control! Are you sick and tired of pesky insects in your garden? Do you want to stay away from pesticides and harmful poisons that could be hazardous to your health and your garden? If you answered yes to both of those questions, Bug-Free Organ
Florida's Edible Wild Plants: A Guide to Collecting and Cooking
"Peggy Lantz's new book combines decades of real-life experience with the heartfelt passion of a true plant lover. Easy to read and hard to put down, Florida's Edible Wild Plantscombines homespun anecdotes with practical botany and hands-on recipes to offer readers a dynam
Totally Crazy Easy Florida Gardening: The Secret to Growing Piles of Food in the Sunshine State
Are you tired of failing at your Florida gardening? Are stink bugs ravishing your tomatoes and nematodes gnawing at your eggplants? Is the sand eating your compost like an RV swallows gas? Fear not. You CAN grow buckets upon
Create Your Own Florida Food Forest
If you've been fighting with your Florida garden, you're doing it wrong! Florida wants to be covered in forest, not grass and annuals. Picture yourself strolling through a lush and tame jungle loaded with sweet fruit, vegetab
A Gardener's Guide to Florida's Native Plants
Abundantly illustrated in full color, this guide provides detailed descriptions and methods of cultivation for 350 of Florida's most attractive and easily grown native plants, including ferns, wildflowers, shrubs, trees, vines, aquatics, and epiphytes (air plants). Written for both the beginner a
Native Florida Plants: Low Maintenance Landscaping and Gardening
Many counties in Florida now require that new commercial landscapes contain a percentage of native plants. Native landscapes are easier to maintain, use less water and thrive without chemical pesticides and fertilizers. Native Florida Plants describes every type of regional flora—-from sea…amazon.com
Florida Landscape Plants: Native and Exotic
Praise for previous editions: "A must-have guide."—South Florida Sun-Sentinel "A godsend to new gardeners…. This one is worth having."
—Naples Daily News
"Indispensible for both novice and experienced gardeners."

Florida Landscape Plants has been the standard plant-identification manual in Florida for students, nurseries, homeowners, and visitors for over 30 years, providing information for over 400 landscaping plants for North, Central, and Southern Florida!

An entire page is devoted to each plant, accompanied by an illustration and detailed description for identification purposes. The common and botanical names are given followed by detailed information on growth habit, foliage, flowers and fruits, landscape uses, habitat, light and soil requirements, salt tolerance, culture, propagation, and pest control. The authors, realizing that most plant enthusiasts and home gardeners are not trained botanists, have kept technical expressions to a minimum and have provided a glossary to explain essential scientific phrases.
The Complete Compost Gardening Guide: Banner batches, grow heaps, comforter compost, and other amazing techniques for saving time and money, and … most flavorful, nutritous vegetables ever.
Develop mature compost right in your garden. Barbara Pleasant and Deborah Martin explain their six-way compost gardening system in this informative guide that will have you rethinking how you create and use your compost. With your plants and compost living together from the beginning, your garden will become a nourishing and organic environment that encourages growth and sustainability. You'll also find that the enriched soil requires less tending, weeding, and mulching, so you can do less back-breaking work for the same lush, beautiful results.
On YouTube
Not All Mulch is Created Equally__Tree Trimming Mulch vs. Bagged Mulch from the Big Box Stores__ If you plan to use mulch for your food forest, grove, farm, garden or backyard – this video
Worst and Best Wood Chip Mulch for Your Vegetable GardenJohn from http://www.growingyourgreens.com/ goes on a field trip to Nature's Way Resources in Conroe, Texas to share with you the worst and best wood chip mulch
The Basic Principles Behind Building Hugelkultur Raised Bed GardensIn this video Dan from http://www.plantabundance.com shares with you his thoughts and opinions regarding the construction of hugelkultur raised beds as a way
Food Forest Tour at Sandhill Farm: A Bird's Eye View Aerial Footage of our 6+Acre Ecological Farming Demonstration Site in Spring Hill, FL. We use permaculture principles that mimic nature's ecosystems to create
What is BIOCHAR? A Modern Revival of an Ancient Technology Soil endurance for thousands of years: This ancient technique is more than valid in today's situations, especially here in Florida where our soils are mostly
How To Plant A Fruit Tree 101 – Pro's Advice For Best Success How To Plant A Fruit Tree Like A Pro 2.0: It was about time for us to create a new video demonstration since our channel has evolved quite a bit since the in
WATCH THIS Before You Plant Your Fruit Tree…How to plant a FRUIT TREE when you have Sandy soil. This video is Pete's #1 Pro Tip for the best success. To see the fruit tree planting video that he is ref
Social Media Groups and Pages
Sustainable Gardening for Florida
You May Also Like
September 7, 2019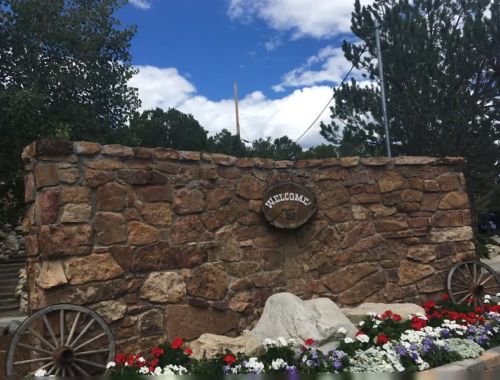 September 8, 2017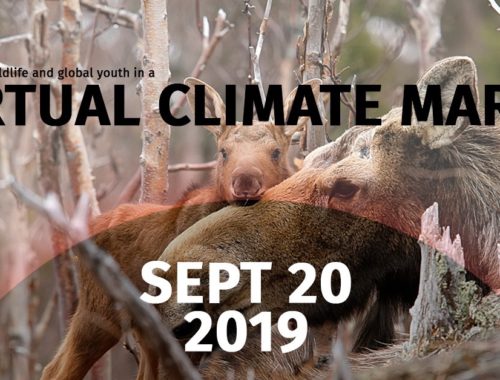 September 12, 2019