Stand with Youth and Wildlife for Climate Action
September 12, 2019
National Wildlife Foundation — The climate crisis is hereーand wildlife need you to take action.

On September 20th, millions of people will walk out of their workplaces and homes to join young climate strikers from around the world and demand action on climate change and justice for everyone. The National Wildlife Federation is standing in solidarity with global youth to deliver this important message to our leaders, in order to protect air, water, and land for all people and wildlife.

We're supporting this historic climate protest because we refuse to sit back and watch vulnerable wildlife like our New England moose disappear.

 If you add your name to support transformative climate action right now, you'll have a voice on September 20th: We're putting each and every name on our signs and carrying them with us in the streets!

YES, I'LL STAND UP FOR CLIMATE ACTION

The Arctic and the Amazon are burning. The Midwest is flooding. Endangered species like the woodland caribou are disappearing before our eyes. Rising ocean temperatures and shifting weather patterns that contribute to these impacts are directly linked to climate change. We must work together to solve the climate crisis, because wildlife can't wait.

That's why we'll be marching in person in New York City, Missoula, MT, Washington, D.C., and other cities around the U.S.ーand we hope you'll join in with us.

But even if you can't physically be at a march, you can show your commitment to protecting wildlife and ending the climate crisis. If 20,000 friends of wildlife across America add their names, we can help ensure this historic strike is too big for world leaders to ignore.

With just two clicks, you can add your name to our signs and participate in the largest climate protest in history.Wildlife like our endangered sea turtles can't speak out on September 20thーbut you can make sure that wildlife still have a voice by adding your name in support of the youth-led climate strike.

We are counting on you to help us fight for climate action and protect vulnerable people and wildlife in America and across the world, and join the biggest global climate protest in history. Please forward this to friends and family so they can 'virtually strike' with you.

Thank you,
Shannon Heyck-Williams
Advisor, Climate & Energy
National Wildlife Federation Action Fund

P.S.ーPlease post a photo of your favorite wildlife species and a sentence about why we need climate action now on our virtual climate march Facebook page. We will put as many as we can on signs to carry as we march in the streets!
You May Also Like
September 7, 2019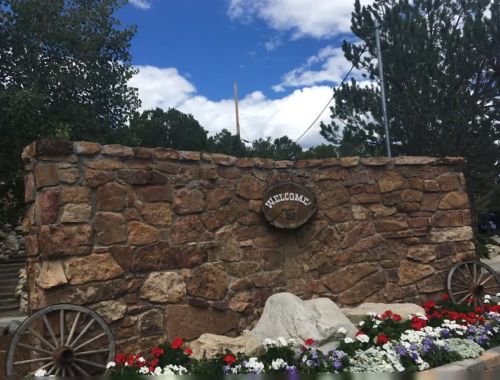 September 8, 2017