Gardening and Permaculture Resources for Educators
January 18, 2020
A quick and dirty growing list of resources for helping kids to fall in love with nature, care for mother earth and learning about sustainability, gardening and permaculture
---
The Permaculture Podcast with Kelly Hogan
Kelly explains, from place as a Waldorf teacher, how she operates the Mother Earth School program while guiding children throughout the year in an outdoor environment. She also shares a rough telling, which turns out beautifully, of a story she is working on, and also discusses the Advanced Permaculture Teacher Training in Teaching Children and Youth Permaculture, which she teaches alongside her partner Matt Bibeau and Patty Parks-Wasserman.
The Survival Podcast – Episode-1327, Jen Mendez on Permaculture Based Childrens Education

The Rainforest Foundation Teaching Materials
Incorporating rainforest-related content into your curriculum is an interesting way to help kids learn math, science and social studies skills and can also inspire kids to take action. Downloadable Teacher Pack
National Wildlife Foundation Educator Tools
The National Wildlife Federation provides educators with easy-to-implement, trusted curriculum and activities that help inspire the next generation of environmental stewards.
The Jane Goodall Institute's Roots and Shoots
Through Roots & Shoots, participants identify and address problems in their communities, while becoming the compassionate citizens that our planet needs.
Eartheasy Guide to Gardening with Children: Tips on how to start and best crops to start
Children are curious, like to learn by doing, and love to play in the dirt. Working in a garden, a child can experience the satisfaction that comes from caring for something over time, while observing the cycle of life firsthand.
Lesson Plans from Kids Gardening
So many lesson plans here with topics ranging from edible landscaping, nutrition and food preservation to tropical rainforests. Get digging!
Educator Resources from Kids Gardening – Books, lessons, activities and creating a school garden
Audubon – planting native habitats for birds
Bring birds to your home today by growing native plants. With Audubon's Native Plant Database, you can find the best plants for the birds in your area. Growing bird-friendly plants will attract and protect the birds you love while making your space beautiful, easy to care for, and better for the environment. Explore all of our native plant resources here, including our factsheets on creating a native plant garden and how it can save you money.
The Children in Permaculture Manual
Earth Care, People Care and Fair Share in Education: The Children in Permaculture Manual is a ground-breaking book, which shines a permaculture lens to inspire child-friendly, sustainable education.

Full of innovative information, a new curriculum, hundreds of inspirations for activities, session plans, holistic pedagogy and reflection questions, this book will inspire educators to get outdoors and learn from nature.

It is for primary, nursery and kindergarten teachers, policy makers, permaculture designers, Forest School leaders, Scout leaders, parents, carers, grandparents, aunts, uncles and anyone else who is interested in holistic education for sustainability and resilience.
Junior Master Gardener® Curricula
The Junior Master Gardener program engages children in novel, "hands-on" group and individual learning experiences that promote a love of gardening, develop an appreciation for the environment, and cultivate the mind. JMG encourages youths to be of service to others through service learning and leadership development projects and rewards them with certification.
PBS Kids Plum Landing Educator Toolkit
You can use this Toolkit to start an afterschool or family program that helps 6- to 9-year-old kids and their families get outdoors, get moving, and get into nature – right in their own neighborhoods!
Think Earth Curriculum
The complete Think Earth Curriculum—nine units from preschool to middle-school—has been used since the 1990s to teach students about the importance of a clean, healthy environment and about what they can do to:
conserve natural resources
reduce waste
minimize pollution
Lesson Plans, Teacher Guides and Online Environmental Resources for Educators
Find an array of environmental and science based lesson plans, activities and ideas below from EPA, other federal agencies and external organizations.
NOAA Resource Collection
Education resources are distributed across many websites and program offices at NOAA and partner websites. This portal is designed to help you access these resources from one location. Materials are organized by themes aligned with common teaching topics.
School Garden Resources from UGA Extension
These lessons use gardens to teach a wide range of topics from grades K-8
The Homeschool Garden
To help you homeschool outside this spring and summer, veteran Curriculum Choice homeschoolers have collected their suggestions about gardening, nature, nutritious eating, and more.  Whether you plant a 5000 square foot garden, treasure one pot of tomatoes, savor fresh foods from the store, or focus on observing the world around you, you will find ideas here to inspire and encourage your family.
Gardening with Young Children: Hollyhocks and Honeybees 2nd Edition
Gardens are where children's imaginations engage nature, and the result is joyful learning. Gardening helps children develop an appreciation for the natural world and build the foundation for environmental stewardship. This book is packed with information and inspiration to help you immerse children in gardening and outdoor learning experiences—green thumb or a perfect plot of land not required. 

Learn how a gardening curriculum supports learning and development across all domains. You'll also find heaps of suggestions for planning, planting, and caring for a garden suited to your unique setting, such as container gardens, raised beds, in-ground gardens, gardens grown vertically on a wall or fence, and even rooftop gardens.
The Green Education Foundation
Download, share, and comment on hundreds of sustainability lessons in GEF's K-12 lesson clearinghouse! Find the right lesson, activity or audit for your students by searching by grade level and subject area. Access is unlimited and free to GEF members!
The Green Thumb Challenge – Curriculum
The Green Thumb Challenge aims to connect children with nature and the healthy benefits of gardening as part of a nationwide movement to get kids growing. Whether sowing seeds during one class period, planting bulbs in one afternoon, or planning an outdoor garden that comes back year after year, you and your students can be part of the movement! GEF's gardening resources provide participants with helpful materials and strategies for gardeners of all experience levels. It doesn't need to cost much money, or require many resources – it's really up to you! Every garden, no matter its size, will add beauty and life to what had been there before.
The Permaculture Classroom: A Systems-Based Approach
Permaculture is ideal for teaching ecology, yet also works as a classroom design system that fosters empathy, inspires advocacy, and increases productivity within your school's existing standards and framework.
The Permaculture Student K-12 Course
Join author and educator Matt Powers as he and his family work in the garden and kitchen applying permaculture to daily life. With over 16 hours and 13 weeks worth of curriculum and video, this self-paced course is applied, holistic permaculture! The Permaculture Student Online series has been adopted by schools and programs all over the world, enthralling students and teachers of all ages. Immerse yourself in the abundance of Matt's home gardens and visit other developed permaculture sites of experts like Dr. Elaine Ingham's Celebration Experimental Farm, Blossom Bluffs Orchard, The Permaculture Skills Center, Glenn Kangiser's Underground Cabin, Brad Gates Tomato Farm, and Erik Ohlsen's home site. 
Permaculture for Educators Course
This course illuminates ways that permaculture can be applied to all aspects of teaching, utilizing best practices of both implicit and explicit permaculture methods as essential elements of your teaching design. This course is very hands-on, and addresses equity and justice throughout. We teach to many different learning styles as a model for doing so with children. Each day begins with a morning activity geared toward different age groups, followed by interactive lectures, activities and workshops.
Teaching Children How To Garden With Nature
'How Does Your Garden Grow?' is a fun educational children's board game that was created to teach children about nature and how wildlife plays a part in food production. This was commen sense at one time, both in schools and at home, but now-a-days parents don't have the time to spend with children and pass on valuable knowledge due to working all hours etc. And not every child has the opportunity to interact and experience nature or wildlife, so where does the respect for nature and compassion for wildlife build from if the child knows so little about it?
Instilling compassion for wildlife and respect for nature at an early age are the reasons behind this game.
You May Also Like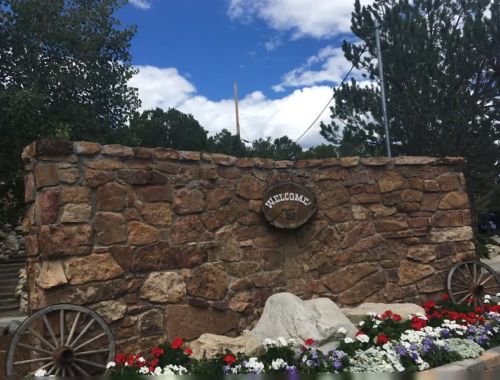 September 8, 2017
September 7, 2019